Thursday, October 21, 2010
its true, i am a crazy football mom, who lives for games and bites her fingernails the whole time and really, really can't take it when the Seahawks lose--which has only been twice :). I pig out on concession food and wear my blue & gold.
I embarasses my teenage daughter in the stands because I scream and shout and cheer--and I just don't have one of those good, loud voices. I sound more like a dying cat.
I just love seeing these boys put all their hearts into this game. its not easy for Jaxon to be mean, or even put a mean face on--but he is competitive and he loves this game. he has 20 new brothers and the most amazing coaches ever. and the best part is, he gets to share this awesome experience with his dad.
I have taken on the role of team photographer, which is good and bad because I don't know what I'm doing when it comes to sports photography, but I do get to be more involved with the team. During the first game, Scottie Knepper scored his first TD ever and I got some really great photos of him running into the end zone. His parents were more than thrilled and then, the other night, I received this letter from Scottie. I was beaming and I am so happy I was able to do that for him!
now, if only those Dallas Cowboys could start winning some games, we would be even more happy :)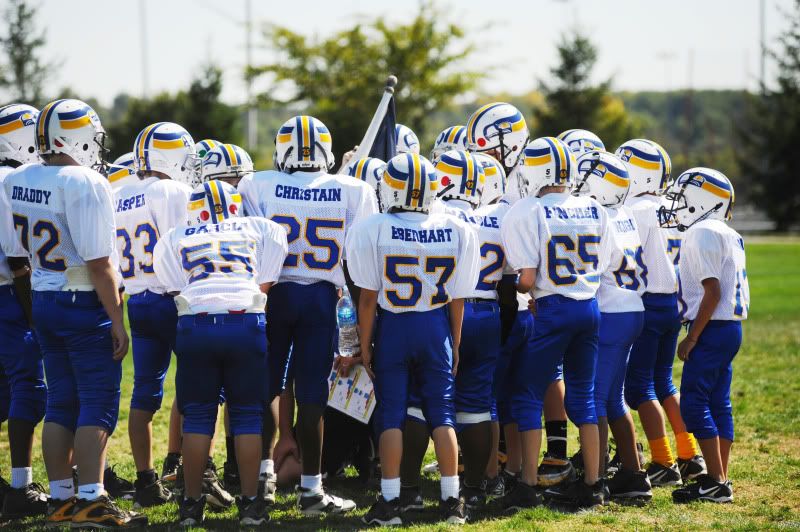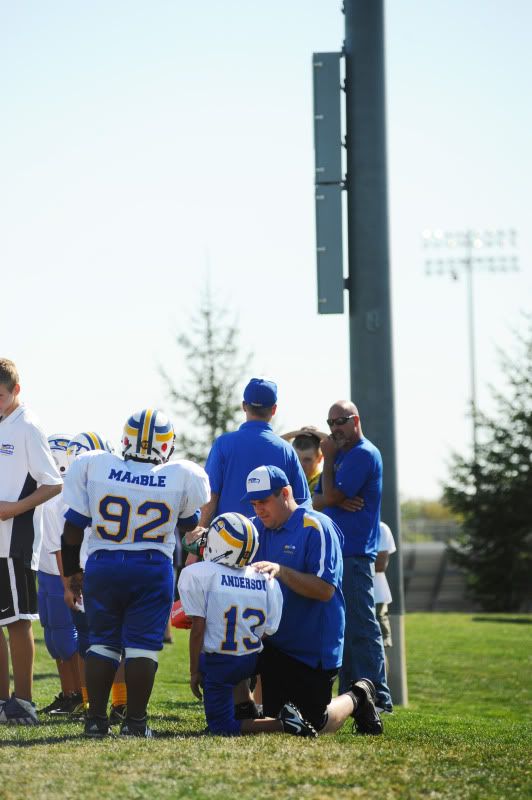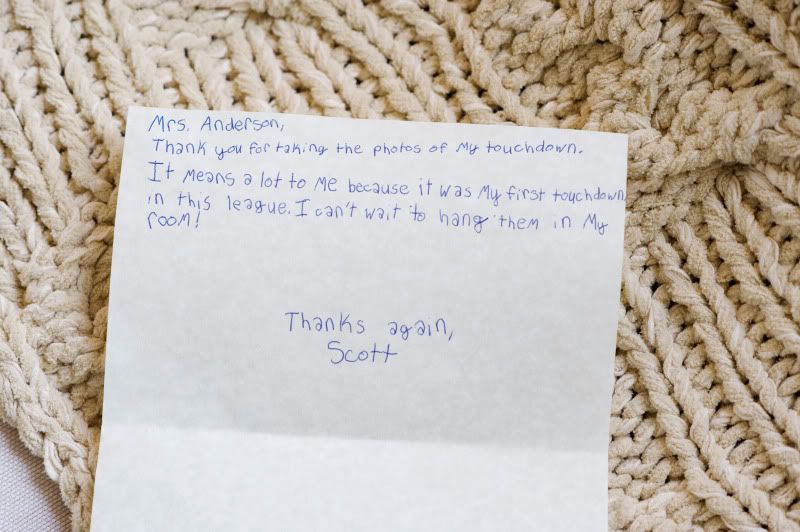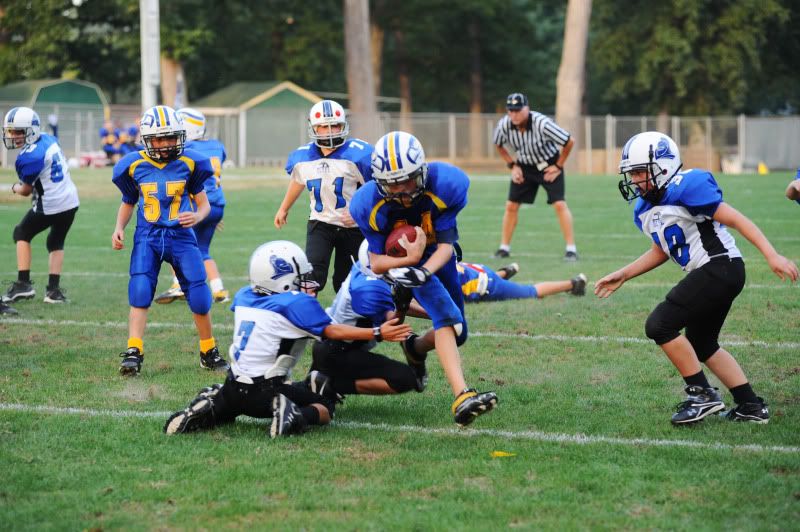 Posted by

Jennifer Anderson
at 6:16 AM
3 comments